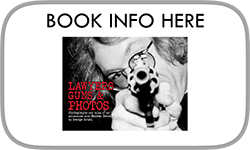 close ×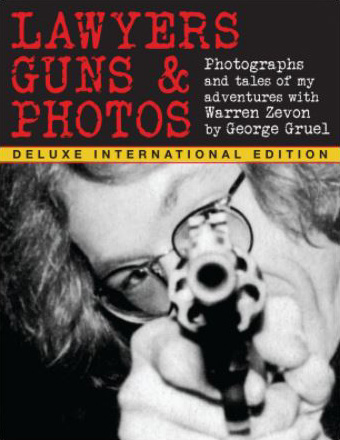 You asked, George Gruel listened! Lawyers Guns & Photos is back in a new deluxe international edition format. Larger size, bigger print and now with over 300 images, 95 of which are new. Join George on his adventures (and misadventures) with Warren Zevon, serving as his Road Manager, Aide-de-Camp and best friend. New features include pictures of Warren at home, fun facts, crew photos and much more. Available now from
blurb
and
Big Gorilla Books
.
Available now at Apple Books
"There has been plenty written about the darker side of Warren's life. I think the good outweighs the bad. A lot of people had a lot of wonderful times with him.

This book celebrates those times and the man Warren was when he was not in combat with his demons. His humor and biting wit were a splendid thing to be around. The bad may have sold papers and intrigued folks, but the good side of WZ is far more interesting. People often comment that they wished that the media covered more good news and stories of unique humans doing interesting things. Well, this is one of those good news stories that needs to told, hence, this book.

Warren had a multitude of friends that have countless stories of fun, creative and hilarious times with him. This is one of them. I spent a little over five years with Warren; five years that he says were some of the best days of his life, and mine too. After perusing this book you'll have a bit more insight into the wonderful, fun loving and complex individual that was Warren William Zevon. Enjoy the ride, we did."
- George Gruel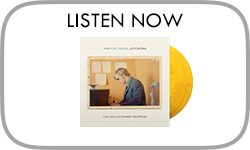 close ×

Following Warren Zevon's death in 2003, his son Jordan Zevon discovered 126 unreleased outtakes and demos in a piano-sized touring case. This discovery would be distilled down to the best of these recordings and eventually released on May 1, 2007 as a 2CD set titled
Preludes
. When the album was released it featured sixteen unreleased recordings from Zevon's personal archives, as well as six never-before released songs and a five-part 2000 interview with KGSR's Jody Denberg.
Preludes was made available on vinyl for the first time by New West Records for Record Store Day in 2021. The special Record Store Day sky blue vinyl sold out instantly. Due to public demand, Preludes will be re-released as a 2LP 150g black vinyl on June 24, 2022 to all major retailers. An exclusive golden galaxy colored vinyl set will be available for New West Records online store customers only, limited to 1,000 pieces. Streaming versions are also available via
Spotify
,
Apple Music
, and
Amazon Music
.
Amazon: Preludes 2LP / New West Records: 2LP Black Vinyl / New West Records: 2LP Golden Galaxy Vinyl
"Ariel and I knew enough about Dad to know that he would have been thrilled with the attention, but we also knew that there was a line between tribute and exploitation. We'd have to work together to make sure anything that bore his name was worthy of the years that he'd spent on his career and legacy.

I drove out ot the Valley and started the process of cleaning out one of my Dad's storage spaces. It contained dozens of reel-to-reel tapes, as well as a huge stack of acetates and test pressings. I read some of the titles -- The Rosarita Beach Cafe, Steady Rain, Empty Hearted Town... Over the next month I went through them and was consistently blown away by therse incredible demo recordings."
- Jordan Zevon
The first track from
Preludes
, a never before heard song entitled
Empty Hearted Town
, is made available to WarrenZevon.com visitors thanks to New West Records. Hit play below.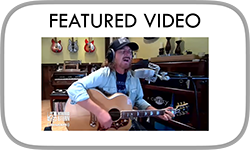 close ×
Eddie Vedder performs Keep Me In Your Heart on The Howard Stern Show.
2 November 2020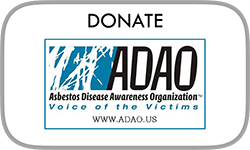 close ×
Founded in 2004, the Asbestos Disease Awareness Organization, is the largest independent 501(c) 3 non-profit organization in the US, dedicated to preventing asbestos exposure and protecting asbestos victims' civil rights through education, advocacy, and community. ADAO changed the way you can donate, to help you join the fight against asbestos in new and more meaningful ways.
As an independent nonprofit, ADAO is completely dependent on the goodwill of our community and supporters to fund the work we do, from our asbestos awareness efforts to hosting world-renowned annual conferences.
All donations are fully tax-deductible. Know that we love monthly recurring donations, but anything that you give will help so much and let us know how much we mean to you. If every one of our thousands of supporters gave $10 we'd far exceed our fundraising goal. That's right - the price of two lattes is all we need! It keeps us going, and fighting for a future free of asbestos-caused diseases.
Click
HERE
to learn how you can donate.